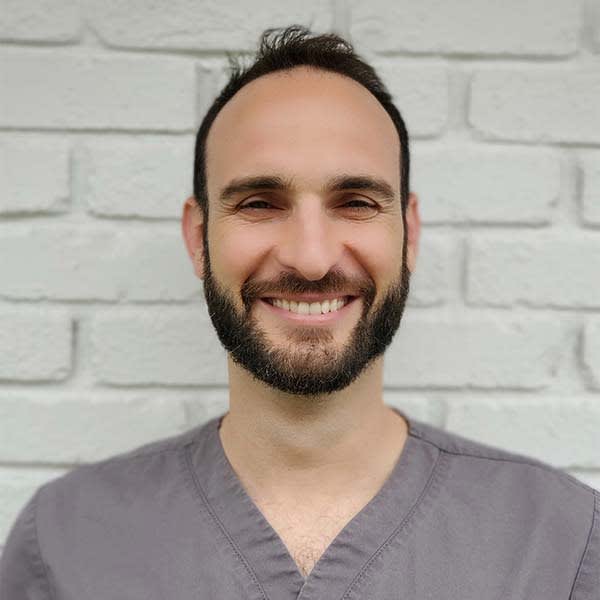 Dr. Rob Brooks
Dr. Rob Brooks grew up in South-East England and moved to Connecticut, where he attended high school. After earning a B.S. in Biology at SUNY Geneseo, Dr. Brooks followed his passion for working with animals and studied veterinary medicine at the University of Edinburgh, Scotland.
Graduating in 2015, Dr. Brooks returned to the U.S. and worked as a general practitioner in Temecula, CA for about 18 months before starting to moonlight as an Emergency Veterinarian. Enjoying the challenges of emergency medicine, Dr. Brooks transitioned to working full time as an emergency veterinarian in San Diego before accompanying his wife to Oahu to pursue her career as a veterinary medicine criticalist.
Now back in San Diego to raise a family, Dr. Brooks is looking forward to promoting preventative care, in particular dental health. When not at work, Dr. Brooks enjoys hiking with his dog Sammie, mountain biking, and spending time with his family.

We look forward to you meeting him!